How It Works?
We are only available to registered wholesale buyers and documentation is required for membership.
If you wish to become a member, please follow these few simple steps:
1. Create an account for yourself. You can do it now by clicking here 
2. Email us your business name, business location and proof of business at satsumaafricanclothing@gmail.com 
3. Once your information is verified, you will be granted access to the store and we will notify you via email within 48 hours.
Create an account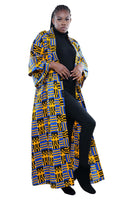 About Us
Satsuma Wholesale has been one of the top trendy wholesale clothing distributors offering great deals on the latest looks that your customers love. Retailers of all kinds including clothing stores, boutiques, online clothing stores and Amazon sellers can find wholesale trendy clothing at very competitive prices.
We've digitized the B2B sales and buying process and our system is innovative, easy to use and beautiful. Only registered buyers gain access to the collections.